Fiber laser cutting machine is the best choice for new business – Catherine
Fiber laser cutting machine is the best choice for new business
In recent years, laser cutting machine has developed rapidly, especially fiber laser cutting machine. Fiber laser cutting machine is a relatively easy to control industrial processing equipment. It has the greatest advantage of fast cutting and high production efficiency. Fiber laser cutting machine is the best choice for new business.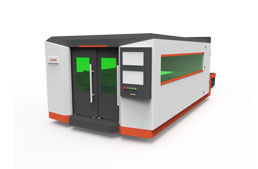 No matter what kind of parts can be used, the metal fiber laser cutting machine is a precise rapid processing. But also has a high degree of automation, simple operation. Low labor intensity. Good economic benefits.
The future of fiber laser cutting machine market is a diversified market ups and downs.
To focus on the fiber laser cutting machine market, mainly to enhance and change in product quality. And Dr. light laser deeply aware of the important improvement and change in the long ago. And in order to meet the growing needs of people. For this demand, XT LASER began vigorously laser science and technology innovation, independent research and development mode transformation in the production technology to increase internal technical personnel. And  improve the performance and quality, but also pay attention to the accumulation of experience and technology. Time for the majority of the interests of users, make the greatest efforts to provide the best quality service. And experience for customers to bring more revenue for customers.
Unique advantages of fiber laser cutting machine:
1. Excellent beam quality: focus spot smaller, cutting lines finer, higher efficiency, better processing quality.
2. Extremely high cutting speed: 2 times as much as CO2 laser cutting machine of the same power.
3. High stability: using the world's top imports of fiber laser, stable performance, the key components can reach up to 100 thousand hours.
4. High electro-optic conversion efficiency: fiber laser cutting machine than CO2 laser cutting electromechanical light conversion efficiency 3 times, energy saving and environmental protection.
5. Very low use cost: the power consumption of the whole machine is only 20-30% of the same CO2 laser cutting machine.
6. Very low maintenance costs: no laser working gas; optical fiber transmission, no need to reflect the lens; can save a lot of maintenance costs.
7. Convenient operation and maintenance: optical fiber transmission, no need to adjust the optical path.
8. Super flexible light guide effect:
compact size, compact structure, easy to flexible processing needs.
9. Machine tool Longmen double drive structure, high damping bed, good rigidity, can withstand higher speed and acceleration.
10. The imported AC servo system drive and import drive system, machine movement mechanism imported gear drive, linear guide, to ensure the high speed, high precision, high reliability.
11. Rack and rail adopt full seal protection device, to prevent oil free friction movement and dust pollution, improve the transmission parts life, ensure the accuracy of machine tool movement.
12. Professional laser cutting machine CNC control system, computer operation, can guarantee the cutting quality, make cutting work more convenient, operation is more simple.
Catherine
Skype: xtlaser188
Email: xintian106@xtlaser.com
Whatsapp/wechat/tel: 008615588821549