fiber laser marking machine mainly spec-Tulsa
fiber laser marking machine mainly spec-Tulsa
We are offer fiber laser marking machine mainly spec so that you can compare and choose machine.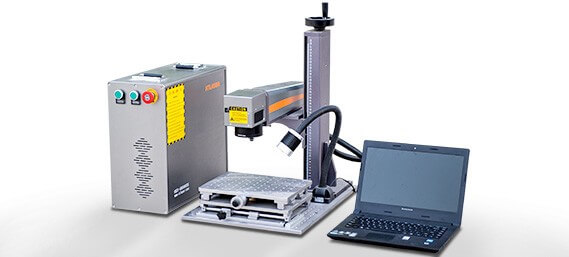 1. Raycus laser source is best quality in China market, it is most important part of machine.
Value is more than 60% in this machine.
It's quality decide machine quality, so we recommend you best one .
2. Ezcad software, which is newest 2.12.0 version, original version from JCZ company, so it can be updatable.
In China market, there are many copied version Ezcad software, which is old 2.7.6 version, its price is cheaper, but cannot be updatable, not stable.
XT LASER never sell copied control board, we know in China , many suppliers offer copied control board, this is cheating customers.
Besides we never do such shameful things.
So every control board is original from BJJCZ company.
3. 64 digits computer, which is licensed, we know in foreight coutries, if use copied Windows system,it is illeagal, will be panalized.
4. Galvo head, it is Sino-Glavo brand, which is best quality in market, stable quality.
4. 2D working table
2D worktable is standard accessory, you can change X , Y direction of worktable, when client put his product on 2D worktable, he can slightly change the marking position .
5. Red spot
Besides we offer you two red pointer, one is inner red pointer, another is outside red pointer.
When two red pointers come into one, so it means it is on marking focus, no need to measure marking focus by rulers.
Here is video: https://youtu.be/FOziRvKZL5A
6. Outside light of fiber laser marking machine mainly spec
Some client ,especially for jewelry dealers, them mark small products, and sometimes, the environment brightness maybe very dark, they can not see marking position very clearly.
So we offer them Outside light:
Same price, XT LASER offer you higher configuration
Same configuration, XT LASER offer you better price.
Contact: Tulsa Zhang
Mailbox:xintian117@xtlaser.com
Tel/Whatsapp/Skype/Wechat:+86 13053849052