How To Make Deep Engraving With Ezcad Software-Anne
How To Make Deep Engraving With Ezcad Software
Some customers wish to make deep engraving on metal parts by fiber laser marking machine. Yes, it is no problem. Fiber laser make deep engraving via repeat marking, marking and marking.
But if you wish to do deep engraving, first you need choose at least 30w and with small F-theta lens(70*70mm or 100*100mm working area). Because with same power, the bigger working area, the longer of focus length, then the weaker of laser beam when it works on metal surface.
If you have machine right now, you may follow below steps.
First oepn Ezcad software, input text, put it in center, then do filling. Because we need do deep engraving, so filling we can set 0.03mm or even more smaller. Power we can set 90%, speed at 500mm/s.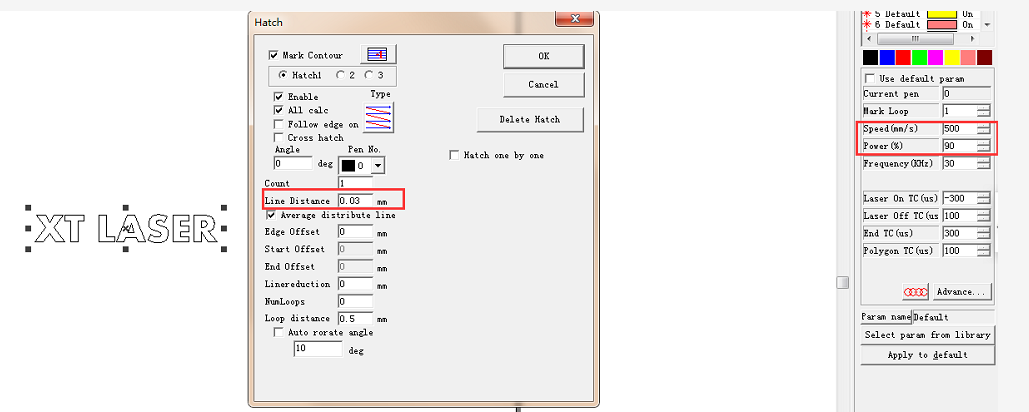 If you only keep this one parameter, after marking several time, you will find it cannot go more deeper because metal surface burned then metal powders gather and stays at marking place. Those slags prevent going deeper.
The better way is we set another parameter and using laser to clean the surface, then marking again. Cleaning needn't high power. Parameters we can set filling 0.08mm or more, power 50%, speed 1000mm/s. Then put 2 TEXT together in center. The choose all content before marking.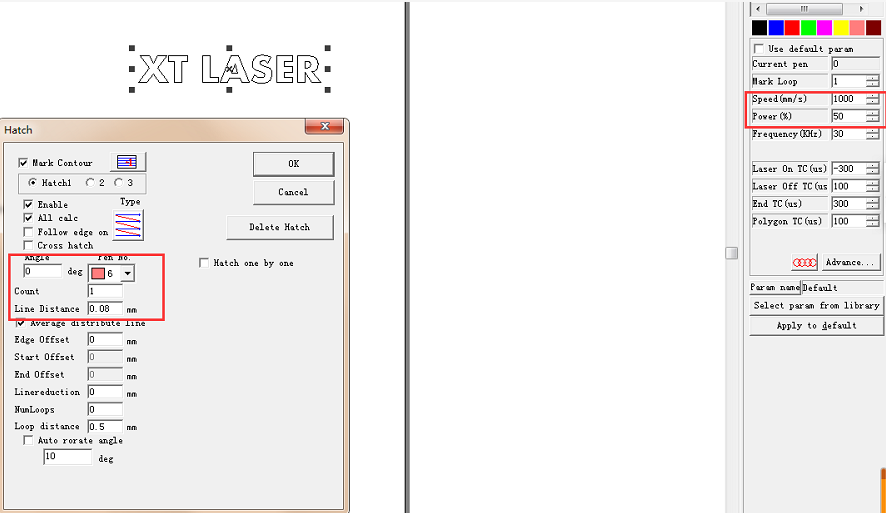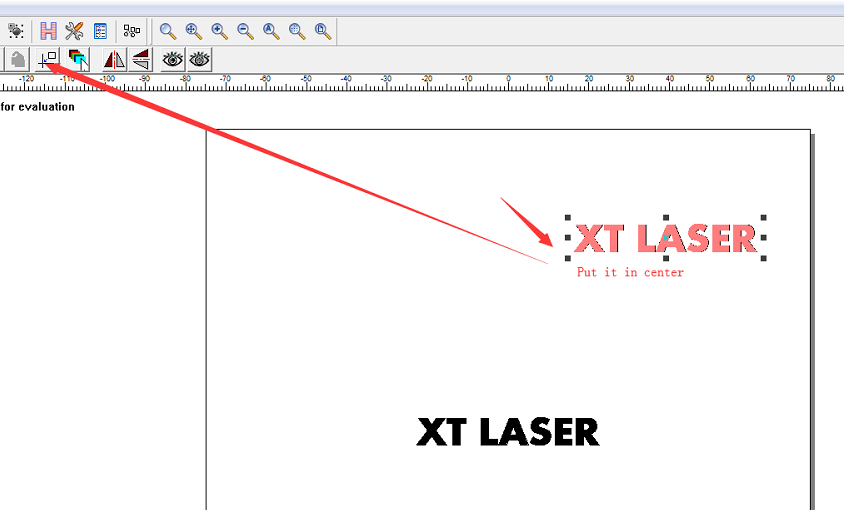 Different colors means different parameters.
Here are some deep engraving video,share to you.

Hope it is helpful for you,if you have any confused of machine,welcome to contact us.
Sales Manager:Anne Zhang
Mob/whatsapp:+8615098735595
Skype:amyzhang1321
Email:xintian121@xtlaser.com