Details of fiber laser cutting machine:Charry
Details of fiber laser cutting machine
Details of fiber laser cutting machine.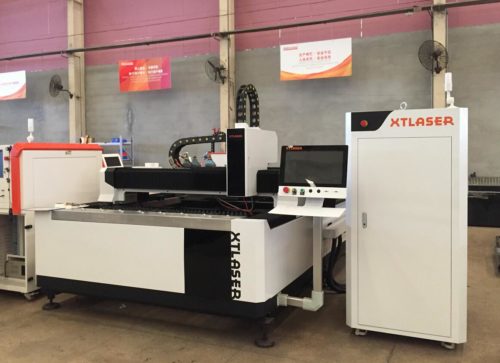 Firstly,What the Hiwin motion system includes? Please detail a little bit.
For Y Axis, Hiwin motion system 35mm.
For X Axis,Hiwin motion system 25mm.
Secondly,What is the brand name of the France motoreducer?
For Y axis: 3 sets of France Motoreducer: MVB-120-10-L1 Model number.
For X axis: 1 set of France Motoreducer: MVB-090-7L1 model number.
Thirdly,Please explain, which servo motor, which movement is doing. I mean for ex: 1 set of 3000w engine doing the back and forth movement, 1 set of 400w doing the Z axis movement and so on.
Y axis has 3 servo motors, all of them are 3kw , 2 are for rotary , 1 for back and forth movement.
X axis has 850w.
Z axis has 400w.
Fourthly,Please explain the remarks of the offer, for example the list from point nr. 2 everything is included or not (laser bed, auto tracking/height adjustment, tongfei water chiller, industrial computer).
I checked the quote again, there is some mistakes in it.
Laser bed, industrial PC are all included.
But chiller is not included, because you do not buy laser source from XT LASER.
Auto tracking adjustment is belonging to software, because you do not buy our software, so this part also not included.
Finally,The Z axe has no motoreducer, just servo motor?
Z axis moving distance is so short, no need reducers. 
Could You tell me more about the industrial PC? touchscreen or not? what kind of base board what kind of processor?
It is not touch screen.
Brand is Taiwan Adlink.
If you have more questions,just contact us.
Email;xintian111@xtlaser.com
Whatsapp:+8618253165863