How to select suitable fiber laser source – Alex
Fiber laser cutting machine is one of the most popular metal cutting equipment in the market. Fiber laser source is the most important parts. Also we can see there is many different brand laser source in the market. And different suppliers use different brand.
Below is main brand we can find in China market.
Raycus is the most popular fiber laser source in China market, no matter fiber laser marking machine and fiber laser cutting machine. Also it is the oldest Chinese brand fiber laesr source. and it is the first China brand. It have high quality and stability.
Now not just in China, but also in Europe and USA as most China laser manufacturer promote Raycus laser generator. Compared with IPG laser, its price is much more lower and quality is nearly same quality. It have high cost performance, so it is also very popular in these country.
Raycus laser have good performance on metal cutting, especially on stainless steel and mild steel, also include galvanized sheet, iron sheet.
When laser power lower then 4kw, really it is the best choice.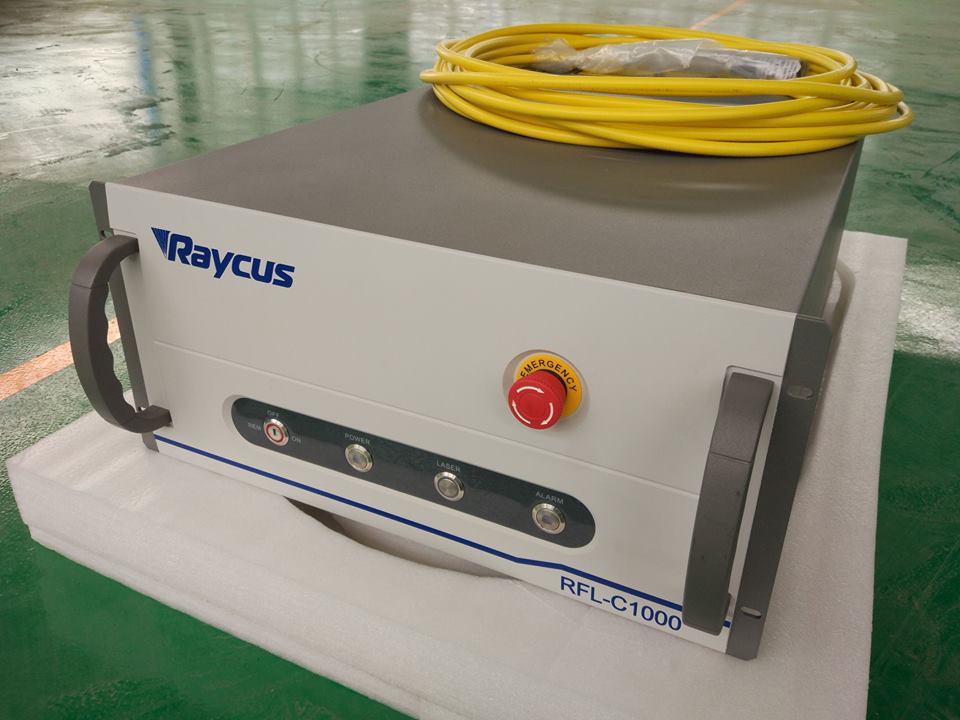 No doubt IPG is the best fiber laser soruce in the world. Its quality and stability is very high, but its price is also very high. So its market is not big in China market. Only for high power such as 3kw 4kw 5kw 6kw and higher power laser source, it is more popular then other brand.
With IPG laser, it have good cutting performance on stainless steel, mild steel, galvanized sheet cutting.
nLIGHT is USA brand fiber laser source, also it have good quality. But its market is not very big in China market as price is more expensive then IPG laser.
Compared with IPG and Raycus laser, nLIGHT laser have big advantage on aluminum cutting. IPG and Raycus have good performance on ordinary metal cutting, such as stainless steel and mild steel. But when cut high reflective material such as aluminum, brass, gold and silver. Other brands can't do it. nLIGHT laser source have special protective system, so it can cut these high reflective material well.
You can check below working video.
Except above laser source, also there is several other Chinese brand such as MAX, CAS, JPT etc. These brand laser is some yound China company. Compared with Raycus, their price is lower but stability is also lower then Raycus. So many small suppliers use these brand as price is lower. For some low power less then 1000w, also it have good performance. But for high power, we don't recommend it.
If you want to know more about fiber laser source, you can contact us by below.
Alex Wang
Email: xintian104@xtlaser.com
Phone/whatsapp: 0086 187 6615 2065
Wechat: 187 6615 2065
Skype: saint512406