Mini Laser Marking Machine Is Popular In The Market-Anne
Mini Laser Marking Machine Is Popular In The Market
With the rapid development of laser technology, mini-laser marking machine, laser welding machine, laser cutting machine are more and more widely used in the industrial field. It can be said that everywhere laser, such as electronic industry, automobile manufacturing, hardware, shipping, civil and military fields, and many other fields, mini-laser marking. Laser marking machine is one of the indispensable processing methods. While the application of laser is gradually expanding, the market demand for the application of laser technology is also growing. It gradually compresses the market share occupied by the traditional way. As one of the directions of laser application, laser marking-mini laser marking machine is becoming more and more active in the market.so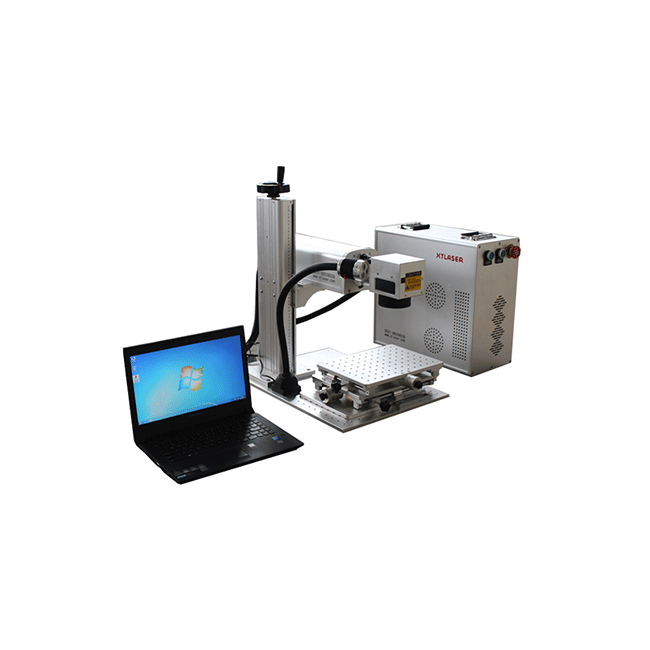 The following points:
1. the device is compact and easy to move.s0
2. fast marking.so 
3. strong stability;however
4. will not damage the surface of processed goods, marked surface smooth and texture;if 
5. Wide range of applications, such as stainless steel ornaments, clocks and watches, molds, IC, mobile phone buttons and other industries of fine marking;if 
6. The computer software control system use in the whole laser processing process,so 
which is flexible and convenient to operate without manual error, and can effectively reduce the bad rate of enterprise label.if 
7. the processing process will not produce toxic and harmful substances, will not cause damage to the environment and human body.however 
8. high precision;so 
XT LASER has been devoted to the research and development of marking machine for 13 years.so 
We have a professional technical team and after-sales team, and has the experience of cooperation with large enterprises. It can make automatic assembly line mini-laser marking machine.
It is an ideal marking machine manufacturer for you to design a free one-to-one marking scheme according to the marking products.so 
Hope these information is helpful for you.
If you have any questions about fiber laser marking machine,welcome to contact us.so 
Sales manager:Anne Zhang
Mob/whatsapp:+8615098735595
Skype:amyzhang1321
Email:xintian121@xtlaser.com
Welcome to visit XT LASER.