Successful exhibitions about the fiber laser machine-Angelina
Successful exhibitions about the fiber laser machine
Nowadays, more and more suppliers attend exhibitions to show their fiber laser machine.
Through the big exhibitions, the manufacturer could publicize their brand and sell their products.
In the last week, we just finished the CIIF exhiobitions in Shanghai, here we would like to share more info.
CIIF exhibitions is the abriadge of China International Industrial Fair.
It is a famous exhibitions of fiber laser marking machine ,fiber laser cutting machine.
Many domestics and overseas customers attend the exhibitions to find their suiatble machine.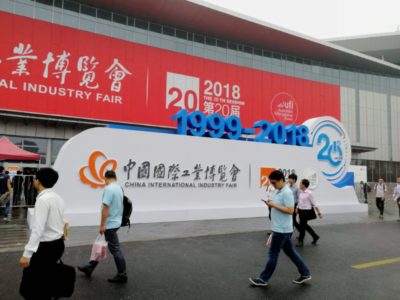 We brought our fiber laser cutting machine with open & enclosed model, fiber laser marking machine as well as laser welding machine.
Our machine is popular among the customer, we received them warmly and introduced our machine.
Besidesm during the exhibitions, we helped solve many doubts from our customer.
They are satisfied with our service.
On the last day, we received  thress customers from Singapore, they showed great interest to our mini enclised machine.
Our mini enclosed fiber laser machine is popular among the customer:
The customer like our machine appearance and performance, they paid cash on site for us.
What's more, many customers show interest to our cutting samples.
We cut many catoon samples for customer and sent it to them.
If u also need our fiber machine ,pls contact with me here:
Email: xintian118@xtlaser.com
mobile/whatsup:+8613335191585
skype:Angelina Xtlaser